Alpha Dog Nutrition Window Decal
8 Inches Wide x 5.35 Inches Tall
These decals are white in color
Customer Reviews
Write a Review
Ask a Question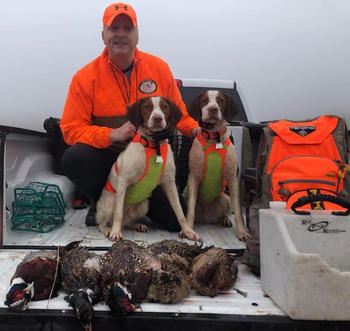 07/27/2020
Alpha Dog Small Business Big Deal!!!
I love Alpha Dog. From the swag to the supplements they keep me and my two Brittanys going on a daily basis! They truly have man's best friend in mind!!!
Nate M.

United States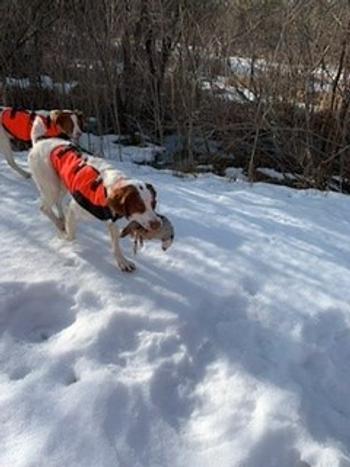 05/16/2020
Day in Day out
Alpha Dog Nutrition products allow me to receive the best in my dog by providing the best for my dog in nutrition. After a long day there is nothing better to provide for me dogs to ensure tomorrow will be just as good, if not better than today.
Nate M.

United States
05/08/2021
Highly recommend
My dog has been on Alphadog for 3 years now and it's the real deal. Very happy customer!
Brad P.

United States
04/27/2020
Love It
I've been really pleased with all of my Alpha Dog products thus far. I noticed a big change in my lab's energy level within a few days it seemed like (she'll be 10 in May), and will continue to use the joint lubrication bundle moving forward. Apparently the Open Range powder is quite tasty to her sprinkled on her Purina Pro Plan food, as she will lick the bowl completely clean every time.
Ted S.

United States
04/04/2020
Good stuff
Dog seems more perky with consecutive days of exercise, im excited to see how his paws will do, he tends to have sensitive paws.
JP S.

United States
11/26/2019
Great Decal!
Great quality decal. Looks great on my ice chest! I have people ask all the time, "What is alpha dog nutrition?" Then I show them your products.
Jonathan R.

United States
10/04/2019
Great Nutrition Products
Decal looks great on the back glass. I've been using all supplements Alpha Dog provides, and honestly can say it helps my dog perform. Zeus is 100% in and out of the field.
Karson L.

United States
Back to the top