Alpha Dog Nutrition
#1 Rated Mobility Supplement For Active Dogs In America!
Restore Your Dog's Mobility, Reduce Discomfort & Rewind The Clock With Free Range!
1701 Reviews
Restore Your Dog's Mobility, Reduce Discomfort & Rewind The Clock With Free Range!
Free Range Benefits:
Enhances Bone & Joint Health

Relieves Joint Stiffness & Discomfort

Supports Joint Flexibility & Mobility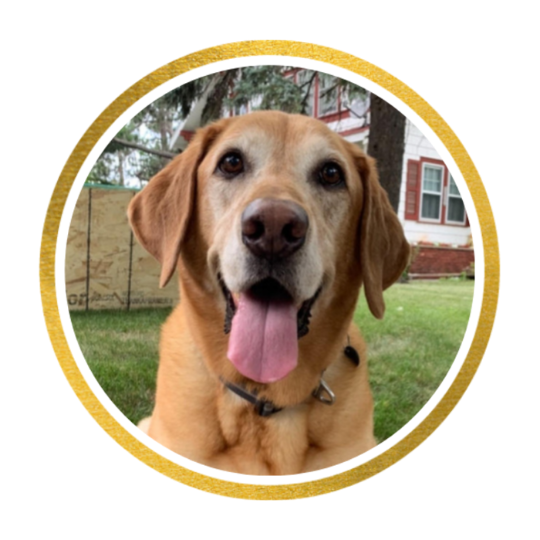 "My 12yr old lab has found new bounce in his step! He's playing fetch every day and loving it!"
- Matt H.
MADE IN THE USA
No Additives Or Fillers | Entirely Human Grade
DON'T JUST TAKE OUR WORD FOR IT
Free Range works with your dog's body to improve their conditions from within and after over 12,500 case studies, it has proven itself over and over again.
HOW IT WORKS
The compounds in Free Range are the same compounds that make up the cartilage that cushions and lubricates your dog's joints. In just days, Alpha Dog Nutrition's Free Range will work it's way into the bloodstream of your dog, delivering these essential compounds to areas that need them most, leaving them in top top shape!
COMFORT & FLEXIBILITY
Our proprietary formula relieves joint pain and related discomforts giving your dog more energy and an eagerness to increase daily activity.
HEALTHY JOINTS
Free Range improves all aspects of day to day life by greatly enhancing the function of your dogs joints and connective tissue.

LONGEVITY & FLUITDITY
Made with Glucosamine andChondroitin, Free Range slows degeneration of cartilage while relieving stiffness to improve fluidity and mobility
SEE WHY OVER 10,000 PET OWNERS TRUST
ALPHA DOG NUTRITION

"Fantastic product & results"
I have three Siberian Huskies and a Blue Heeler. Though not hunting dogs these dogs go and go and go all day long. Our oldest Husky has been having joint issues since we rescued him. We've tried everything from CBD to other supplements. Alpha Dog is the only supplement that has helped him. He no longer limps and no longer looks stiff. He is back to being a happy dog again. I 100% believe this is due to him taking Alpha Dog's Free Range.
- Hannah L.

"Hands down, best product on the market!"
I was skeptical about joint supplements for my dog at first but I figured I'd give it a go! After hunting all morning we'd come home and any time my dog would get up to stretch she was stiff in her movements and her joints would crack - she's only 6. So I decided to use the free range product and at first I didn't notice much of a difference but as the season progressed I noticed alot more motion in her without the stiff movements and no more joints cracking! Hands down a product I will continue to use for my dogs!
- Jorge R.

"Free Range Works"
My 5 1/2 year old black lab Cruiser was hit by a car when he was a year old and he had a fractured hip but he also had a soft tissue or maybe more. He had something in his right from leg and he came up up limping after almost every training session or run. After using the Free Range in less than a month he hasn't limped at all except when he scraped a pad on the ice. We have had snow and ice for a while and he isn't limping at all.
- David S.
End Your Dog's Joint
Discomfort In 3 Easy Steps!
Just Sprinkle On
Top Of Their Dog Food
From the minute your dog tastes the Free Range powder, the joint bolstering compounds flood your pet's system - reducing inflammation to ease discomfort, promote relaxation, ensure a good night's sleep, and promote complete body balance.
Give Daily
& Consistently
Results with Free Range will improve with continued use. Most customers report seeing results within 2 - 4 weeks. It should be taken daily & has NO harmful additives or fillers. Plus, your satisfaction is 100% guaranteed with our 60 day empty bottle warranty.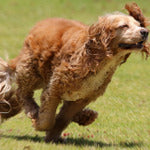 Transform Your
Pet's Health
With Free Range, our powder delivery system ensures your dog will always get the proper dose in their body, so they feel their best long-term. Plus it has superior absorption compared to all other soft chews & tablets on the market.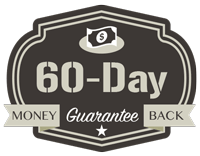 100% 60-Day Empty Bottle Guarantee!
We hold ourselves to the highest of standards when it comes to your satisfaction.
If you are not satisfied with your product, we do have a 60 Day Empty Bottle Money Back Guarantee!
No if's, no but's, no disappointed dogs & owners.
Questions?
Restore Your Dog's Mobility, Reduce
Discomfort & Rewind The Clock With Free Range!
CHOOSE YOUR PACKAGE AND SAVE BIG ON YOUR ORDER OF FREE RANGE
Get 1 Bottle
45 Servings - $0.78 Per Serving
$34.97 / Bottle
100% Satisfaction Guarantee

Most popular
Buy 2, Get 15% Off
+ Free Shipping
$29.75 / Bottle
90 Servings - Only $0.66 Per Serving
You save $10.44
100% Satisfaction Guarantee

Best Value ...
Buy 3, Get 20% Off
+ Free Shipping
$27.97 / Bottle
135 Servings - Only $0.62 Per Serving
You save $21.00
100% Satisfaction Guarantee

Best Value ...
Buy 3, Get 20% Off
+ Free Shipping
$27.97 / Bottle
135 Servings - Only $0.62 Per Serving
You save $21.00
100% Satisfaction Guarantee

Most popular
Buy 2, Get 15% Off
+ Free Shipping
$29.75 / Bottle
90 Servings - Only $0.66 Per Serving
You save $10.44
100% Satisfaction Guarantee

Get 1 Bottle
45 Servings - $0.78 Per Serving
$34.97 / Bottle
100% Satisfaction Guarantee

Alpha Dog Nutrition
©2021 Alpha Dog Nutrition, LLC. All rights reserved