OptiPup contains 31 essential vitamins, minerals, probiotics, and superfoods that support your pup's immunity, gut health, focus and body. OptiPup is carefully crafted using some of the world's most premium and potent ingredients.
COMPREHENSIVE AND CONVENIENT DAILY NUTRITION
LOW ALLERGENS
No Chicken or Poultry Meal, No Herbicides or Pesticides, No Artificial Colors, Flavors, Preservatives or Sweeteners.
The first year of your dog's life are some of the most critical
Perfected over dozens of revisions
A breakthrough blend of immunity mushrooms, Vitamin C, and other vitamins and minerals help stimulate & regulate your pup's immune system to prepare it for everything life is about to throw at it.

Build A Rock Solid Foundation InLess Than A Minute
Simply scoop onto your pup's food once per day to set them up for success.
Customer Reviews
Write a Review
Ask a Question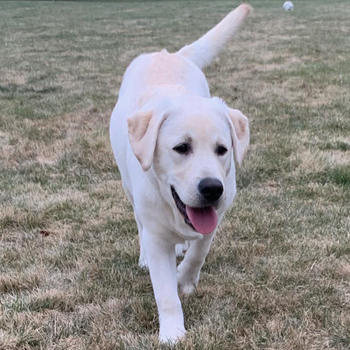 01/03/2023
Great product
I am very happy with the Opti pup product. My pups belly issues are resolved and his coat looks amazing. I plan on continuing with this product until he is 18months then transitioning to the other products from this company. Highly impressed
Julie D.

United States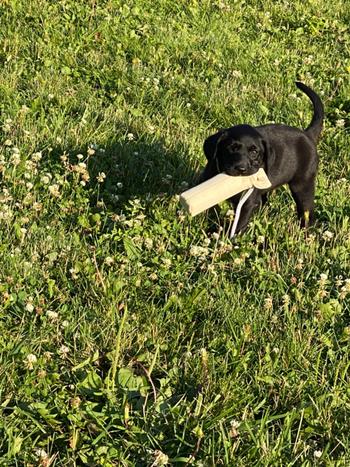 10/13/2022
Plant the seed reap the reward
To be honest I'm not one for supplements. But after trying this stuff for my newest pup I can honestly see a huge improvement over my last pup without it. I'm grateful finding a great product to help my future 4 legged partner out thank you!
Dakota S.

United States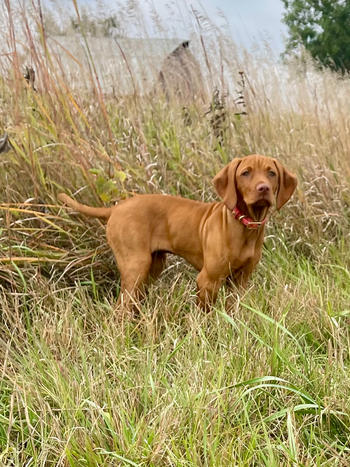 10/08/2022
Bowl licking good!
Back in July we had our first litter of Vizsla pups on the ground, and I snagged a couple of tubs of Optipup when I first heard about it, figured since everything else has been great for my 4 year old, Bella so why not start my new pup Maggie on ALPHA, and I could not be more happier with this product. Maggie has been taking really well to training and is super focused and picking up things very quickly, and she just loves it when I grab her bowl and a scoop of the Optipup! Really looking forward to her further development and seeing how well she does going forward into this hunting season and then some hunt tests in the spring!
Cody T.

United States
01/21/2023
Awesome Stuff
So far it's working. I have a Giant Schnuazer and though she isn't a hunting dog, she's a big girl at 75 lbs at 9 months old I read all your reviews and thought your products would be good for a growing active girl of her size. So far she is thriving and doing well on this product. Thank you so much for this awesome stuff and I look forward to moving forward with this and moving her on to the other products as she gets older.
12/23/2022
Great product for young pups
I started using this optipup on my puppy at 10weeks because he had soft stool and accident in his kennel alot. It's was hard to keep anything in his stomach. Ever since I started feeding my pup. His stool became normal. He also grew better and look healthier then his littermates that my 2 buddies have. So I gave my buddies 1 of the 2 optipup I order and his pup stop having running stool and look healthier also. Great product. I would totally recommend this product.
Kongmeng V.

United States
08/09/2022
Saw a light switch flip within a week of feeding!
Instructions where straight forward and my pup can't even tell the supplement has been added.
Brandon W.

United States
Back to the top