After a month of starting Free Range, he's back to his old self - Alex V.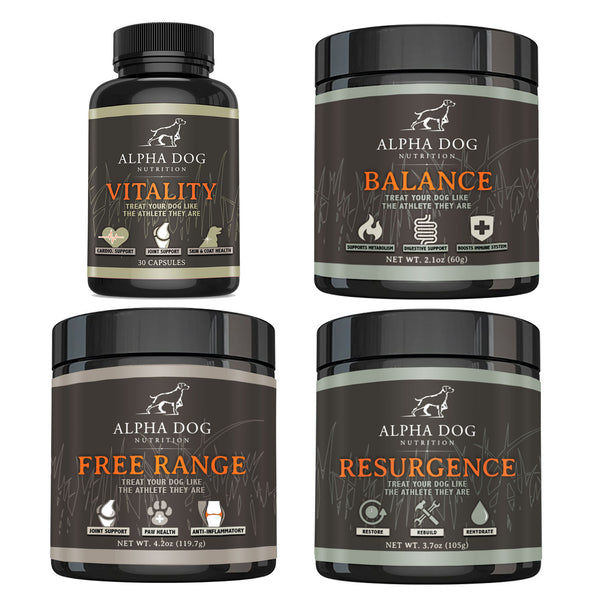 Includes:
Qty 1: Free Range
Qty 1: Vitality
Qty 1: Resurgence
Qty 1: Balance


When you apply Blossom honeybutter on eczema, you kick-start the skin's process of relieving pain, itching, and inflammation. Start the day and fall asleep with long-lasting relief. Your skin will reward you!
test PACKED WITH HEALING NUTRIENTS
PACKED WITH HEALING NUTRIENTS
PACKED WITH HEALING NUTRIENTS
Heal your dry and inflamed skin. Start now. Blossom honeybutter gives your skin the high-grade nutrients that it needs to heal quickly back to health. Apply the steroid-free blend of natural and organic ingredients your skin is begging for.
kanishak PACKED WITH HEALING NUTRIENTS

I try to relate it to how we are in sports. The people that put the time & work in are the ones that have the most success on the field.
To go that extra step & take care of maintenance with their joints, coat, & recovery as well is just going to give you more time in the field over their career.
Back to the top