Warehouse / Production Associate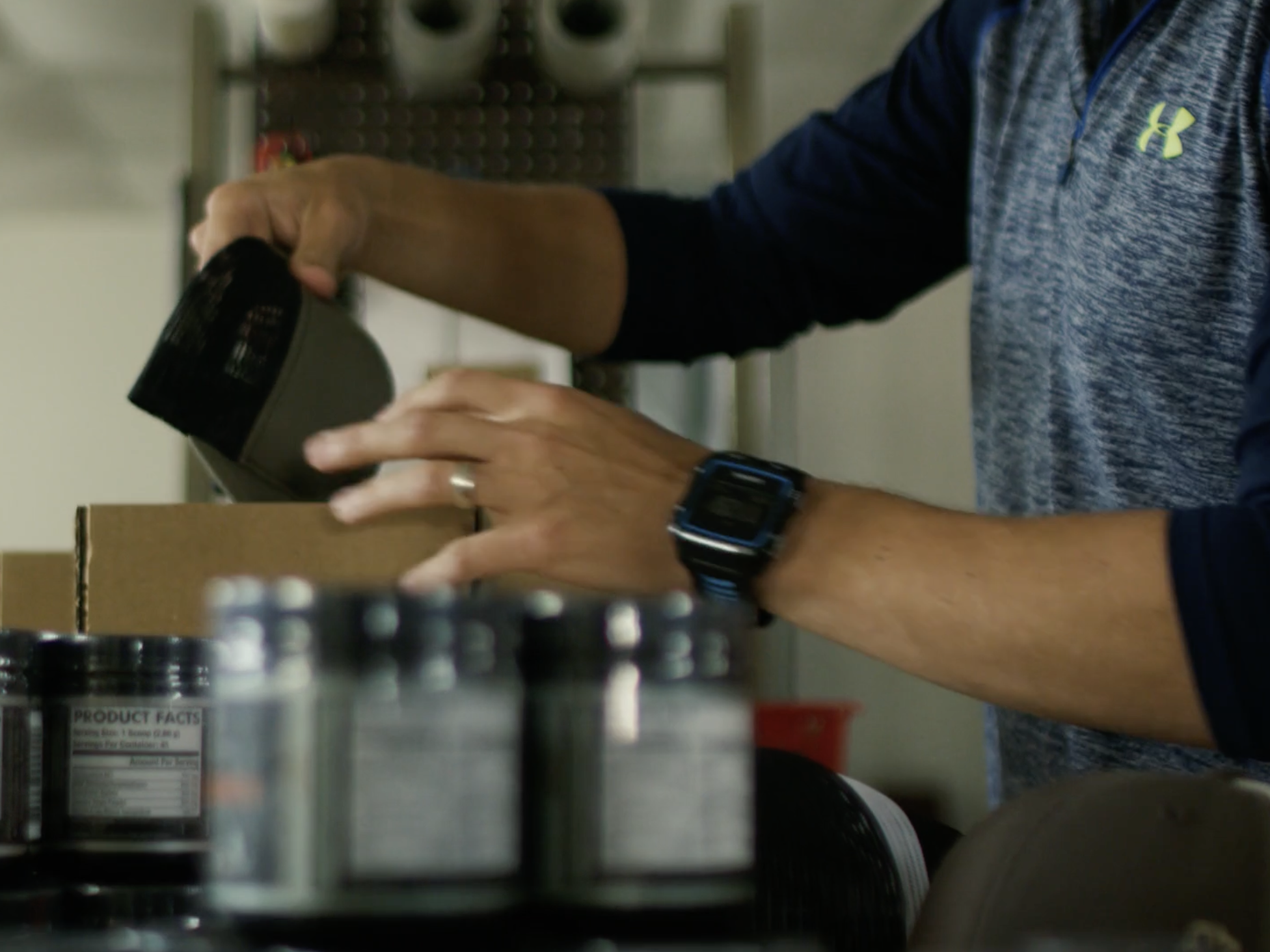 At Alpha Dog Nutrition we believe that the bond between a dog & their family is irreplaceable, and our leading nutritional products for dogs help enhance & lengthen that bond. We are a young & hungry entrepreneurial company that is growing incredibly quickly, and we are looking for teammates to join our pack of people who thrive in a fast-paced environment and are passionate about building a world-class brand.

Location: Appleton, WI
Department: Operations
Employment Type: Full Time (8am - 4:30pm)
Compensation: $17.50 / Hr
Job Description
The Production / Warehouse Associate is responsible for assisting with the manufacturing of Alpha Dog Nutrition's product line while upholding our outstanding product quality. This includes measuring, processing, documenting, packaging, and labeling the nutritional products in our lineup.
The Production / Warehouse Associate will also be responsible for order fulfillment, cleaning machinery to GMP standards before & after every use, maintaining cleanliness of the shop floor, etc.
The successful candidate will be a detail-oriented worker capable of following Standard Operating Procedures. We are looking for the type of person that is self-motivated & is capable of noticing what needs to be done around the shop without needing constant direction.
We would love for candidates to have aspirations to eventually move up at Alpha Dog Nutrition, potentially having a broader role in the business success by being involved in strategic decisions on the shop floor in terms of new equipment, quality control, process development, & even hiring.
This candidate will have the opportunity to work directly with the founder & CEO of Alpha Dog Nutrition, and will also have the opportunity to participate in hunts & photo/video shoots if performance exceeds expectations.
Responsibilities
The candidate will essentially be responsible for production of nutritional supplements & balms for dogs (under the guidance of Standard Operating Procedures), maintaining equipment & shop floor cleanliness, documenting production in compliance with GMP procedures, and fulfilling customer orders. The role will also potentially include forklift operation, so experience / certification operating forklifts is a plus (but not required).
Packaging & ship pending orders daily
Receive shipments of inventory & raw materials into our MRP system
Following standard operating procedures to manufacture Alpha Dog Nutrition products & materials
Operate equipment to install labels on bottles, tins, etc.
Maintain cleanliness of the warehouse, equipment, work areas, etc.
Keep warehouse organized & free of clutter
Qualifications
High school diploma or equivalent
Ability to follow standard operating procedures without cutting corners (this is a must!)
Proficient with computer systems & programs (specific training will be provided for our systems)
Detail oriented
Self motivated
Must have a valid driver's license

Interest in dogs!