Nutritional Supplement for Puppies
OptiPup contains 31 essential vitamins, minerals, probiotics, and superfoods that support your pup's immunity, gut health, focus and body. OptiPup is carefully crafted using some of the world's most premium and potent ingredients.
COMPREHENSIVE AND CONVENIENT DAILY NUTRITION
LOW ALLERGENS
No Chicken or Poultry Meal, No Herbicides or Pesticides, No Artificial Colors, Flavors, Preservatives or Sweeteners.
The first year of your dog's life are some of the most critical
Perfected over dozens of revisions
A breakthrough blend of immunity mushrooms, Vitamin C, and other vitamins and minerals help stimulate & regulate your pup's immune system to prepare it for everything life is about to throw at it.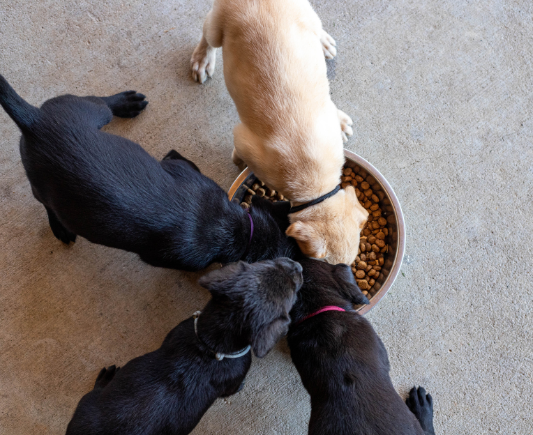 Build A Rock Solid Foundation InLess Than A Minute
Simply scoop onto your pup's food once per day to set them up for success.
Back to the top